One of the core benefits Elm DC provides its customers is the ability to reduce total power consumption of their IT equipment by using outside air to cool it rather than resource (water, electricity) consuming closed air conditioning systems. Elm DC's approach is to utilize outside air as much as is within ASHREA guidelines and condition the outside air only when it is not appropriate to directly utilize it. This is in part made possible through our usage of a pod design with hot aisle containment. In winter months we maintain appropriate conditions by mixing the hot return air and humidifying as needed, and during the few days a year when the outside air is too warm, we chill it down to the appropriate conditions prior to introduction to the facility.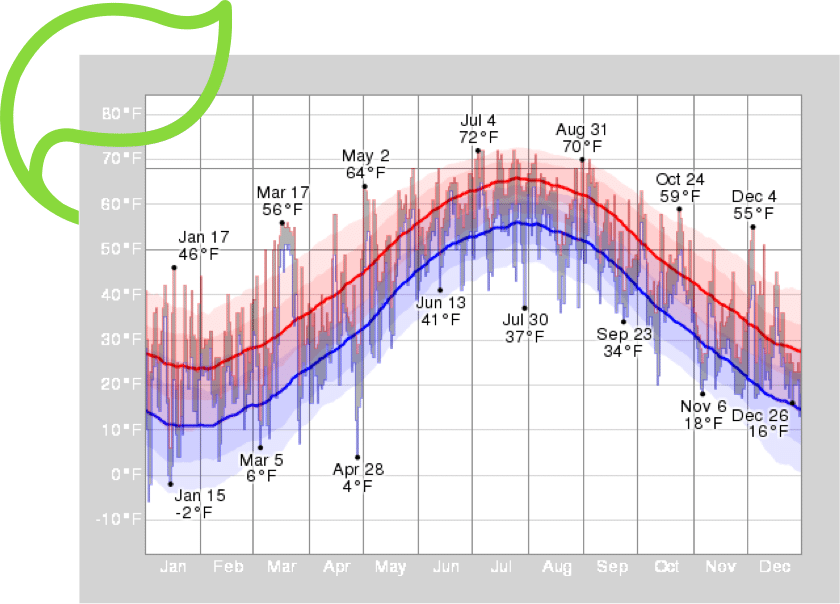 As both the processing power and rack density of servers increase, ambient heat and the generation of "hot spots" increase energy demanded by cooling equipment. EDC's hot aisle containment design for our server racks creates a uniform and predictable air flow that increases cooling efficiency, permits full rack utilization with dense compute loads (up to 10kw per rack). Meanwhile our load based pricing lowers your costs.
This next chart shows us the hours per 2012 (in light and dark red) where the outside air temperature exceeded 75 degrees Fahrenheit. We feel this clearly illustrates the opportunity to reduce power consumption through fresh air cooling. Thankfully at Elm DC you do not have to be a massive internet scale company in order to have these advantages. Advantages which help both the environment and are more cost effective.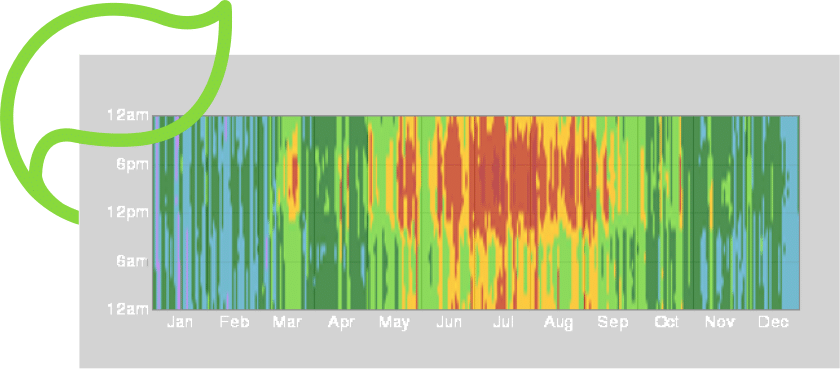 Elm Datacenter is the better option for you or your business!